Programme Details
What is LaunchMe?
LaunchMe is Scotland's social enterprise accelerator. It is a business support and investment readiness programme that helps ambitious social enterprises to scale and make a greater impact
---
---
Who is the programme for?
LaunchMe is for social entrepreneurs who are innovative, focused on scaling their impact and prepared to take risks and work hard. We welcome applications from all sectors.
Broadly speaking we are looking for applications from two main groups:
Social enterprises: Either start-ups with a scalable idea and big plans for growth; or established social enterprises (up to £200K trading income) looking to develop a new product/service to diversify and grow.
Community groups: Newly formed or well-established community groups or community enterprises looking to develop a product or an asset with the potential to generate significant income and have a positive impact in the local area.
---
What are the benefits of LaunchMe?
As a LaunchMe participant, you will be part of a selective group of ambitious social enterprises breaking new ground and achieving impact at scale. You will benefit from:
£10,000 seed funding to get investment ready
Intensive one-to-one and group-based business support
Direct links to investor syndicates and introductions to potential investors
A network of peers who you can share experiences, ideas and concerns with
Access to a pool of grant funders who may act as co-investors to any private investment you secure through the programme
Tailored advice and professional expertise from partners including Barclays Bank
Access to Business Diagnostic and Impact Assessment digital tools
Help to navigate the social investment arena
---
Programme Criteria
To be eligible for LaunchMe, you must be:
One of the types of organisation described in the Who is the programme for section
Operating primarily for the benefit of people or communities within Scotland
Able to demonstrate a track record of delivering social impact or a strong potential to deliver social impact
Ambitious, with clear growth plans but have not yet secured investment to fund your plans
Able to commit to a programme of intensive business and investment support
Able to complete proposed growth activities in line with investment scheme requirements
---
How the programme works
LaunchMe is an intensive programme that runs over four phases: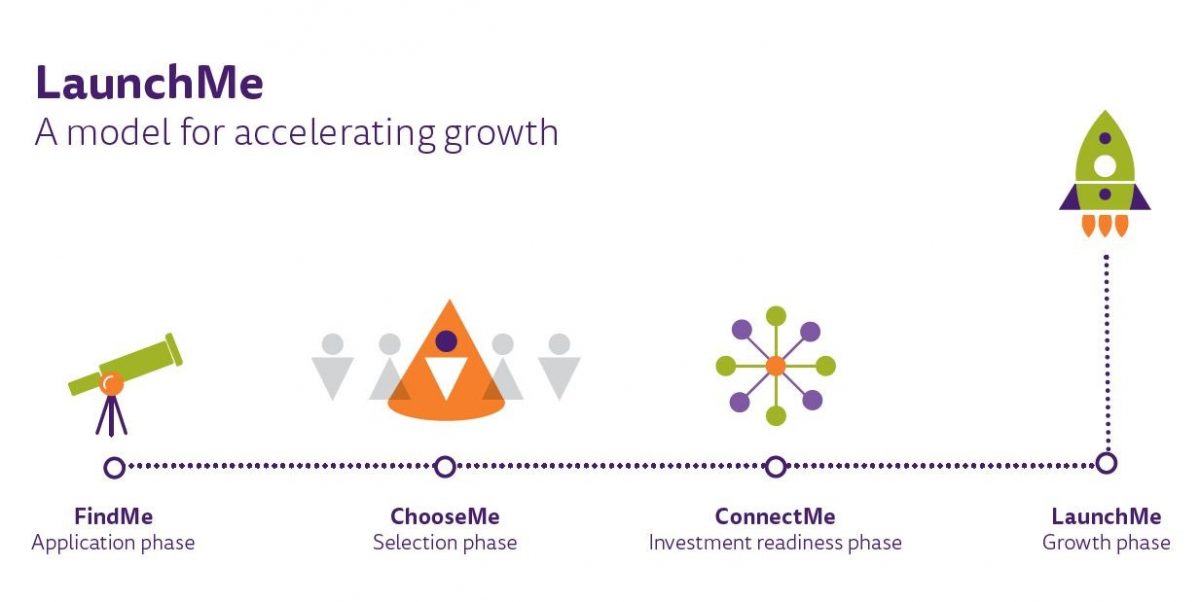 ---
How we assess your application
We will assess all applications after the deadline. Eligible applications with the greatest potential are 'longlisted' and invited to attend our LaunchPad event.
After the LaunchPad, all the longlisted social enterprises get one to one support to develop and strengthen their business plan, which are then submitted for shortlisting. A final shortlist of around 12 social enterprises go on to pitch to our Expert Panel which selects the final participants.
---
Have a question?
Give us a call on 0131 564 0331 or email us launchme@firstport.org.uk