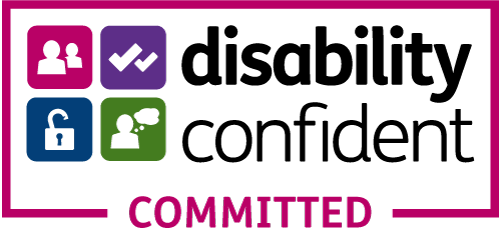 We are currently recruiting for a Relationship Manager to join our team!
Job title: Relationship Manager
Reporting to: SEF Programme Manager
Salary: £32,000 pro rata + 5% pension
Hours: Part time (14 hrs p/w)
Based: Initially home based, with access to one of our offices in Edinburgh or Glasgow
Start date: ASAP
Job advert
We are looking for a confident, experienced individual with excellent analytical skills, a commitment to creating social change and a desire to help others succeed.

Your role will involve managing Firstport's relationships with its applicants and awardees across all programmes. While focusing primarily on application assessment, award management and follow-up, you will be in charge of building long-term relationships with successful applicants and generally stay with them for the length of their relationship with Firstport, supporting them to transition between programmes.
The role requires excellent judgment skills to filter and assess applications in line with funding criteria and provide recommendations to panels. You will also have excellent communication skills to maintain direct contact with applicants at various stages in their respective journeys and to liaise with relevant stakeholders and strategic partners.
You should be able to demonstrate a solid understanding of a range of business models, and the obstacles faced by new enterprises. You will be expected to contribute with creative ideas to increase the reach and availability of the fund to people from all areas and backgrounds. Ideally, you will have prior experience in grant management and in working with start-ups and/or social enterprises as well as a track record of building relationships across the third, private and public sectors.
The role is fast-paced, and you will work with a caseload of projects at different levels of development, so the ability to multi-task, prioritise and work to tight deadlines is essential.
Deadline: Submit your completed online application form by 9am, Friday 23rd April 2021.
Application form, Word version – you can use this version to read, prepare and draft your answers before completing the online application form.
Disability Confident Committed Employer
As a Disability Confident Employer Firstport have committed to ensuring our recruitment process is inclusive; offering an interview to disabled people who meet the minimum criteria for the job; and anticipating and providing reasonable adjustments as required.
Alternative arrangements and adjustments
If you need adjustments to our recruitment process, please complete the disability questions on the application form (e.g., you may have transport or accessibility needs or require additional support for interview tasks). If you have a disability that prevents you from completing an online form, please contact Elaine Ogg on 0131 564 0331 or by email elaine@firstport.org.uk, who will be happy to help.
Interview dates
Monday 10th May or Thursday 13th May 2021 via video link. Shortlisted candidates will be notified by Friday 5th May 2021.
About the interview process
The interview process will consist of two parts: A short, task-based activity (a presentation) followed by an interview with the interviewing panel. We will provide shortlisted candidates with the relevant information to prepare for both parts of the process.
Downloads
Relationship Manager Job Description

Please download the job description and read in full before submitting an application.

DOWNLOAD