Firstport appoints new Chair and board members onto its Board of Directors
Yvonne Greeves takes up the role of Chair of the Board.
We are delighted to announce the appointment of a new Chair, as well as three new members onto our Board of Directors.
Yvonne Greeves takes up the role of Chair of the Board and succeeds Leona McDermid, who has stepped down after completing her six-year term, four as a board member and two as Chair.
Yvonne has served as a Firstport board member since 2018 and as Vice-Chair for the past year. She is the Director of Women in Business for NatWest Group, responsible for designing and implementing its Women in Business Strategy across the UK. She is an experienced Non-Executive Director as well as an active mentor, providing training to female entrepreneurs in the UK and with bankers from financial institutions globally through her work with the Financial Alliance for Women. She is a member of the Scottish Government's Women in Enterprise Advisory Council.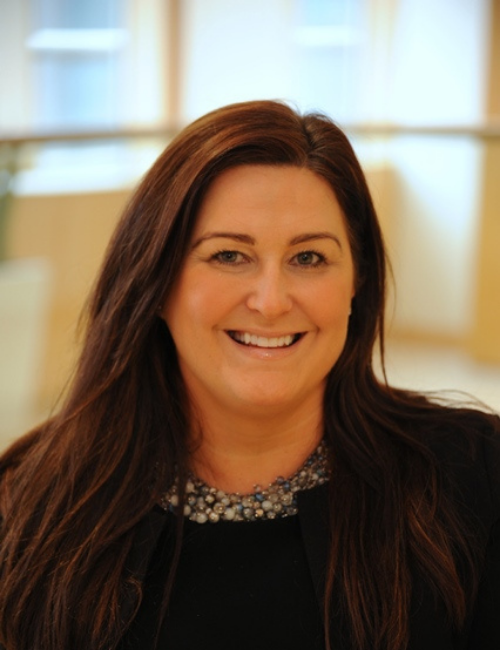 I am delighted to have been appointed Firstport's Chair. Having seen Firstport grow in both size and impact in the last few years, it is a real privilege to be able to steer and support the team as they continue to work towards their ambitious strategy.

I would like to thank Leona for her incredible dedication to Firstport for the last six years, both as a board member and Chair. I look forward to working with the sector, my fellow board members and staff in my new role.

Yvonne Greeves, Chair, Firstport
We have also welcomed three new board members:
Ifeyinwa Kanu
Ifeyinwa is the founder and CEO of IntelliDigest Ltd, a biotechnology company that combines innovative research with advanced engineering to solve global food sustainability challenges. Ifeyinwa leads the IntelliDigest team on their mission to empower global food sustainability, eliminate food waste, zero hunger and improve access to nutrition for everyone.
Ryan Cochrane
Ryan is the Chief Operating Officer of Good-Loop, an ethical advertising platform, helping brands and charities connect with authenticity and purpose. 50% of Good-Loop revenue goes to charitable causes around the world.
Julia Morton
Julia is the director and founder of The Haven, a community wellbeing space in the heart of Stonehaven, Aberdeenshire. During the pandemic, she created The Haven Community Larder to address rising levels of food insecurity. Julia is a previous beneficiary of Firstport's support, having received start up funding and advice between 2017 and 2020.
On behalf of the team, I would like to welcome Ifeyinwa, Julia and Ryan onto the board. With our strategy focused on increasing social impact through entrepreneurship, their insights and expertise as leading figures in the social enterprise and business-for-good movements will be invaluable. We are looking forward to working with and learning from them.

Josiah Lockhart, Firstport Group's Chief Executive