Social enterprise Spilt Milk awarded £5,000 to help mothers in Leith tackle isolation and improve mental health.
Fourteen social entrepreneurs, from across Scotland, have secured a share of £67,000 from social enterprise start-up agency Firstport.
Start It awards are part of the Scottish Government's Social Entrepreneurs Fund, supporting individuals who are focussed on piloting new ideas that are yet to get off the ground. This latest round of funding sees individuals from across Scotland receiving funding, with the Borders, Dumfries, and Moray all represented.
Lauren McLaughlin is one of the fourteen social entrepreneurs to secure funding for her enterprise, Spilt Milk which is based in Edinburgh. A health and well-being social enterprise, Spilt Milk offers childcare-supported creative workshops, events and exhibitions to empower mothers.
With isolation and loneliness becoming a growing issue amongst young mothers under 30, Lauren set up Spilt Milk as a way of providing mothers a place to be social and creative. Having personal experience of social isolation, Lauren is passionate about the social benefit Spilt Milk has to offer and draws on her professional skills to provide the empowerment services.
Having already started work in several communities running workshops and hosting community exhibitions, Lauren is now ready to take the social enterprise to the next level and secure a workshop space to deliver her services. Spilt Milk plans to rent a space in Leith through which they'll deliver their empowerment programme. Their future goals include securing a permanent property with studio, workshop and gallery spaces as well as a crèche.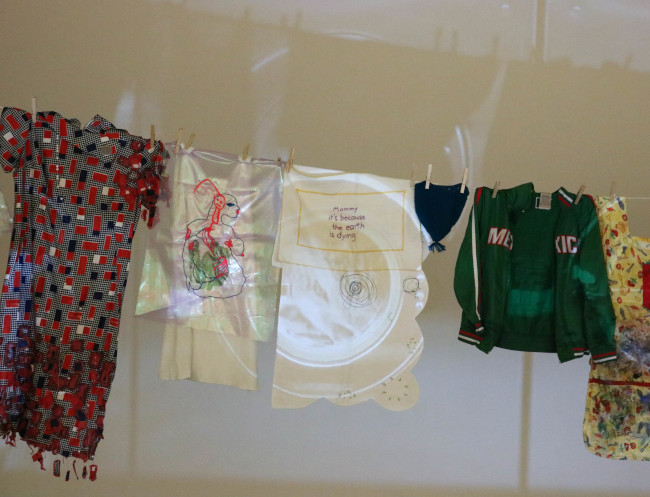 Lauren McLaughlin, founder of Spilt Milk, said:
We are delighted to have received a Start It Award from Firstport. At Spilt Milk we are passionate about the power of the arts to shape communities and inspire change and we believe art should be accessible to all. The funding will allow us to build upon our childcare-supported creative workshop programme and reach more mothers throughout Edinburgh and beyond.
Josiah Lockhart, Chief Exec of Firstport said:
Spilt Milk is an exciting enterprise that people should keep an eye on, by combining creative arts with mothers' wellbeing, it offers a novel way of challenging isolation in communities. It's great to see such a large number of social entrepreneurs being awarded our Start It funding. This round shows how the social enterprise model continues to grow in popularity across the country, and how social and environmental missions are at the core of start-ups in Scotland.
Full list of awardees by location:
Dumfries and Galloway
Esme Kirsch received £3,899 for their social enterprise Zero Waste Space.
East Dunbartonshire
Catriona Johnston received £5000 for their social enterprise Kaleidoscope Counselling Scotland
Edinburgh
Lauren McLaughlin received £5000 for their social enterprise Spilt Milk
Glasgow
Brian Gilfedder received £3,970 for their social enterprise The Mobile Film School
Matthew O'Donnell received £4,850 for their social enterprise Park Terrace Café
Andrew Coyle received £5000 for their social enterprise Now Recycling
Perth and Kinross
Dodie Piddock received £5,000 for their social enterprise Starting Step.
Scottish Borders
Charlotte Aitchison received £5,000 for their social etnerprise Weigh Greener.
Moray
Debi Weir received £5000 for their social enterprise R-evolution Scotland.
North Lanarkshire
Sharon Craighead received £5000 for their social enterprise Chattersense CIC
South Lanarkshire
Paula McNee received £5000 for their social enterprise Rain or Shine.
Genna Masterton received £5000 for their social enterprise The Gifted Kind
South Ayrshire
Andrew Downie received £5000 for their social enterprise Girvan Business Hub.
Stirling
Jennifer Duthie received £5000 for their social enterprise Sensory Tots Stirling.
Our Start-It award is a rolling fund that provides funding for start-up social enterprises at the earliest stages of development. If you have an idea, why not check to see if you're eligible for our Start It funding.