EqualiTree
EqualiTree is a social enterprise that provides training in land-based industries and heritage crafts to women and ethnic minorities: groups that have historically been excluded and under-represented from this work.
Chantel Davies, Director of Operations at EqualiTree, was inspired to start the social enterprise when she became aware of how land-based industries and heritage crafts were inaccessible to much of the population. She noted how the sector was significantly lacking in ethnic and gender diversity, and how there were many barriers preventing those who identify as disabled accessing the industry.
We spoke with Chantel about the experience of starting a social enterprise.
What did you find most challenging in setting up EqualiTree?
Accessing funding to support the early-stage development costs. Firstport's Start It Award is the only funding I have been successful in securing. It will make a big difference in helping to promote EqualiTree, by paying for a website and insurance cover – two very expensive costs that would have been difficult to pay for from existing funds.
What are your plans for the future of your social enterprise?
Our project for this autumn will be developing an old orchard on the farm to produce a variety of fresh fruit, creating an agroforestry-based small market garden to grow nuts, vegetables, and leafy salads.

We have been contacted by several people asking for opportunities to learn practical crofting and smallholding, and have been considering setting up a 'school' to develop these skills whilst also providing food.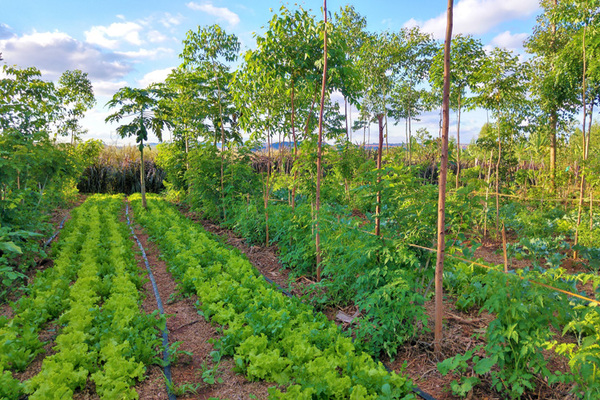 Do you have any advice for other social entrepreneurs?
The best ideas for social change come from your own direct experience. However, you need a couple of people who can support you and challenge your ideas, to help them grow and flourish.

Scotland has an incredible range of free support to help you get started and build the skills you need to succeed. Form alliances with like-minded people who may have similar aims, but perhaps work in a different sector.

Stay true to your ideals and principles, and keep records of your achievements, finances, and activities.
EqualiTree's website is currently under development. To stay up to date on their progress you can check out their Twitter.