The Fun Gang
The Fun Gang is a social enterprise set up to help children and families explore their creativity through creating books and stories and performing in fun shows.
The Fun Gang was founded by Gerry Olgilvie as a way of bringing fun and creativity to children and families living in poverty across Scotland. We caught up with Gerry to find out how his enterprise got started and what his plans are for the future!
Why did you want to set up a social enterprise?
Many children never get to attend a party or see a show because of poverty. This places them at a social disadvantage and can affect their well-being. Imagine being the only child who never gets to a party. We make it possible for them to come along to our community fun shows where they can have a brilliant time. 

Also there is a big problem with children's literacy. Children need to be able to read and write and I have a new creative writing programme to make it more fun for them. We make it possible for children to write their own creative and brilliant stories and we turn them into books for their school. A story deserves a platform for others to enjoy and we make that possible.
What did you find most challenging when setting up The Fun Gang?
There can be many challenges in doing anything but perhaps my biggest challenge was that I had too many ideas all happening at the same time. The brilliant team at Firstport helped me evaluate and shape a strategy to make it happen in stages. They had faith from the start. 
Do you have any tips to pass on to someone starting a social enterprise right now?  
If you do something worthwhile that you want to share, then don't be afraid to go for it. You can still have a successful business, which after all, a social enterprise is – a business.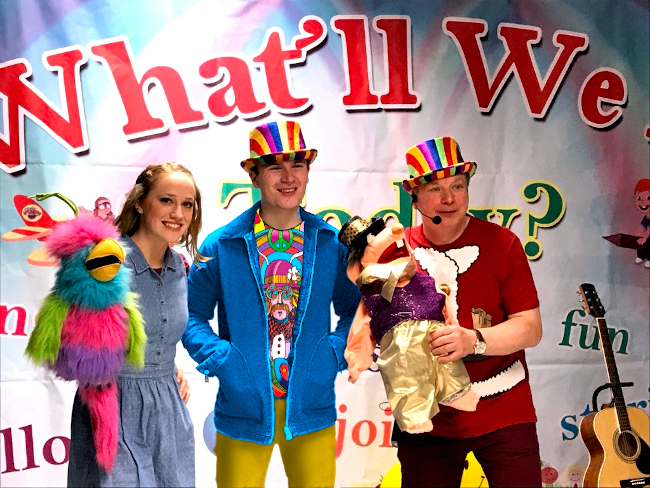 Don't be afraid of an idea but don't take it for granted that your first ideas will be the best ones. Often they start you on a path to newer concepts. That's what happened to me. I started writing children's books and doing storytelling shows. Then the shows got bigger and turned into fun shows. Now it has evolved again into a circus. 

It's like life itself. You start as one thing then evolve into something else and so on. A business idea can be just like that. 
What are your plans for The Fun Gang's future?
There are exciting plans happening. Our children's fun show with puppets, magic, songs, games, illusions, disco and participation has been very successful. So now, we are making it bigger and better, turning it into a mini circus – complete with a big top. (or at least a mini 'big top' ) 

There will be additional performers, circus skills, loads of joining in, songs and a workshop too. All the magic tricks and illusions and puppet characters will still be there. I have been in entertainments all my life and on kids TV shows too so I have brought much of the 'holiday camp' experience into this show. The adults also join in and that is essential as it is great for them as the kids love it.  
 
The best thing is we will be taking it all over the country and the shows are free – ensuring those families and children who can't go to a show – are now able to go after all. We can now roll up to a park in Glasgow or a field in Tiree. Almost anywhere at all. 

Another great aspect is that we are getting a solar powered generator which means we are green and eco friendly. No noise and no fumes!
You can find out more about The Fun Gang's work on their facebook, and their website.