The Haven Stonehaven
The Haven in Stonehaven was founded by Julia Morton to provide a wellbeing space for everyone in the Stonehaven community. They focus on supporting and nurturing the community through providing a preventative and inclusive approach to community wellbeing, building support and resilience.
What was you inspiration for setting up The Haven Stonehaven?
I was a volunteer yoga teacher in a maximum security prison. During my time there, one of my students took their life and I was haunted by the memory of how their face had changed during relaxation. I had watched them physically transform into a different person. I kept thinking: what if they had been taught wellbeing skills and strategies as a child? How would their life be different if they looked, and lived like the person they were in a relaxed state?

I began offering children's yoga classes in my community on a donation basis. The classes continued to grow and there was no suitable space available for me in the community. It was then I decided to create a community wellbeing space with a fully equipped Yoga Studio, Healing Room and Mindful Room. I offered it to the community for affordable hire and within two months we had 25 people working from The Haven offering 45 wellbeing activities weekly.
What did you find most challenging about setting up your social enterprise?
The first two years were about surviving but now we are moving into an intense period of thriving. We took our time laying strong foundations and now we are reaping the benefits. We have hired employees and acquired additional space to diversify the services offered. We have benefited from our local social capital by creating an inspiring and innovative volunteer programme: The Haven Helpers. We are growing in confidence after a very steep learning curve. We are ready to fulfil our potential and see how much we really can achieve with training, support and the right people coming on the journey with us. We are ready to shine bright.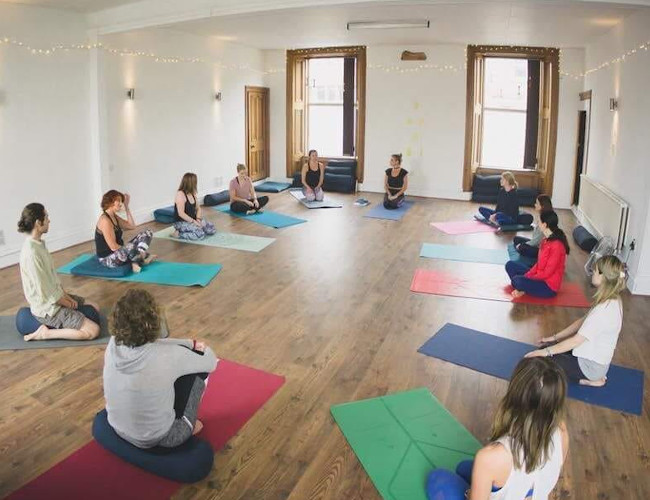 Top tips for other social entrepreneurs?
Take advantage of every opportunity, training and offer of support if it is available in your area.
If it is not available in your area then seek it elsewhere.
If you can't find it, create your own.
Don't take anything for granted.
Be brave enough to do things differently.
Be on time, be committed, be grateful.
Embody what you want your Social Enterprise to be.
Get involved in your Social Enterprise network, if you have one.
Make all your mistakes as quickly as possible; it is unavoidable but you can bounce back quickly.
Do not overpromise and underdeliver.
Ask for forgiveness not permission.
Be kind and gentle with yourself.
Find yourself a peer mentor to walk the path with you.
Find a mentor who has walked the path already to guide you.
Surround yourself with people who not only share your vision but honour your values and work ethic.
Be prepared to willingly make immense sacrifices both personally and financially.
Defend your boundaries heroically.
It will all be worth it.
---
Twitter: @thehaveninstonehaven
Facebook: @havenstonehaven
Instagram:@thehaveninstonehaven
---