The Wellbeing Circle
The Wellbeing Circle, founded by Siobhan Hencher, is a social enterprise designed to support all levels of wellbeing in Forth Valley.
The Wellbeing Circle is helping lots of people in its local area to access yoga and other forms of holistic exercise. We caught up with Siobhan to get an insight into her social enterprise, motivation, and hopes for the future.
What was your inspiration for setting up your social enterprise?
I've always wanted to do something extraordinary and life changing for others. With over 25 years of experience in complementary therapies and holistic exercise, I feel I can bring together tried and tested expertise and approaches to help people, especially vulnerable groups.
I have 7 children and with my youngest now at school, I felt that I finally had time to do this. I passionately believe that everyone would benefit from holistic exercise classes such as yoga, and also complementary therapies. My strategic goal is to make these more accessible to everyone, regardless of their background.
What was most challenging in setting up your idea?
Initially, before lockdown, the most challenging issue was time management. I was not aware there was so much help out there; between all the free courses with Business Gateway & Just Enterprise, the 1:1 sessions with many experts, attending courses, running the Reiki Rooms at Lumia Spa, Stirling and all the networking opportunities, I had to do some serious juggling not only to fit it all in but avoid diluting the quality of all of these activities.
Once lockdown was announced, we moved our outreach programme online to allow us to continue to support our users.

Our growing team used the downtime to re-assess things, do extra training and find creative ways to move forward. For example, the initiative was originally to provide local support but now we are aiming for a much wider market by going online.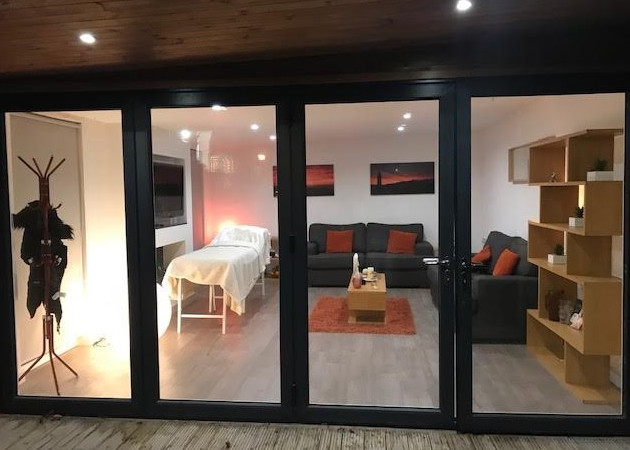 What are your plans for The Wellbeing Circle?
We have so many plans; we're keen to develop the business side of things so that we can reach more people through our outreach programme.
We're looking at the possibilities of app creation and corporate wellbeing to help us achieve our goals.

Having started on my own we now have a fantastic team of four, with many plans to develop the business side of things to enable us reach more people through our outreach programme.
Building the business side of the social enterprise has been key in the sustainability for cashflow/income which has led to us providing:

· a wellbeing package subscription service
· a wellbeing app
· online wellbeing workshops & courses to the general public, healthcare providers and the corporate world.

We want to engage with likeminded people to bring our vision to fruition, enhancing all levels of wellbeing, physical, emotional, mental, spiritual, social and environmental.
This social enterprise also ties in perfectly with the First Minister's vision for the prosperity of the country to be measured by the wellbeing of its population, rather than relying on the traditional GDP indicator.

Ultimately, we want to create a strong foundation for our social enterprise to flourish and grow so that it stays around for many years to come.
Top Tips for other social entrepreneurs:
Primarily, it is vital to be clear about your 'why' and check in often to ensure you're staying true to yourself and the heart of your business. Also, be open to new and different ideas by taking every opportunity to network with others and seek out all the help and advice that's out there. Every day is like a school day.

Don't be afraid to push yourself out of your comfort zone – the rewards can be incredible.

Take all the advice you can.
Listen and learn from others.
Be true to yourself and your vision.
Be persistent, it only takes one opened door to help you move forward.

The thing about social enterprise is that it's business with a heart… remember this in your journey and you won't go far wrong.
You can find out more about The Wellbeing Circle on their Facebook .