Turn The Tables
Robbie Tolson set up Turn the Tables as a way of providing new skills and wellbeing sessions to those who have experienced homelessness.
It was after volunteering with Social Bite for a year, running DJ workshops that Robbie decided that there way enough social benefit and demand to take these workshops and form his own social enterprise.
Having recently received our Start It fund, we had a chat with Robbie to find out more about his inspiration and future hopes for Turn the Tables.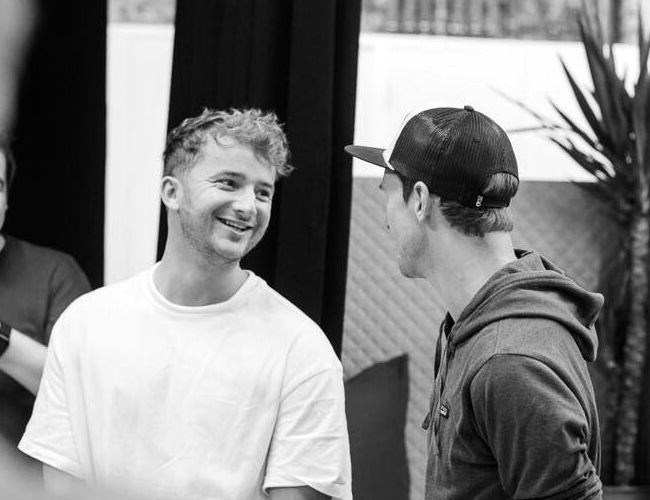 What was the inspiration for setting up Turn the Tables?
I had been volunteering for a year at Social Bite Village, running weekly DJ workshops as part of their health and wellbeing programme. I was introduced to social enterprise around the same time through multiple programmes from Drivers For Change, Red Bull and The Good Ideas Incubator.
Djing professionally has given me some amazing opportunities and connected me with lifelong friends. So I wanted to mix my passion with purpose and share similar opportunities with vulnerable people has been very special.
What did you find most challenging in setting up?
The great thing about being a full time DJ is I have a lot of free time during the day. Which was great when I was at idea stage running one workshop per week. At the same time, once we became more established and began to gain clients and funding, living a 9am-5pm life half the week and a 11pm-3am life the other half has been extremely draining. So, I have had to cut back hugely on personal income from gigs so I could give the project the attention it deserved, so the wait to go for full time on the project has been very difficult.
Having started at 24, I found it quite hard as a young person to be taken seriously and I lacked confidence, but Good Ideas helped hugely.
Do you have any tips for social entrepreneurs starting out?
Consistency is the biggest lesson for any creative. Keep things simple, work on the simple concepts as a foundation and develop them and keep going. Make sure you have an obvious social impact and communicate it well. Whether it is helping people directly, using polluting materials as a raw material for a product, or changing public perception on social issue. Whilst the 'why' is important and most programmes will tell you to focus on it, the 'how' is more important. Money equals impact, commercial success equals money, or perhaps no commercial success equals no impact. Lastly build strong strategic partnerships to support the idea.
What are your plans for the future of Turn the Tables?
We plan to develop as self-sustaining business model through corporate musical entertainment, self-promoted events, and private courses. We aim to scale location wise across the rest of the UK, as well as spread our impact across multiple vulnerable groups of people. We have begun exploring using our concept to help with the mental health crisis facing university students. We are currently in early stage discussion with developing a student welfare programme collaboratively with Edinburgh University.
Any other top tips for social entrepreneurs?
Keep going, I've been developing Turn The Tables for nearly 2 years and I'm still not full time but I can see the light at the end of the tunnel now.
---