Ullapool Unpacked C.I.C.
Ullapool Unpacked C.I.C was shortlisted for the Social Innovation Challenge 2022. The social enterprise offers a sustainable shopping solution in the remote community of Ullapool through its food waste reduction and plastic-free refill shop.
Evie Strange set up Ullapool Unpacked C.I.C. to address the challenge of access to sustainable shopping options in the rural community of Ullapool in the Highlands. Ullapool Unpacked CIC wants to help people produce less waste with a particular focus on the reduction of food waste and single-use plastic.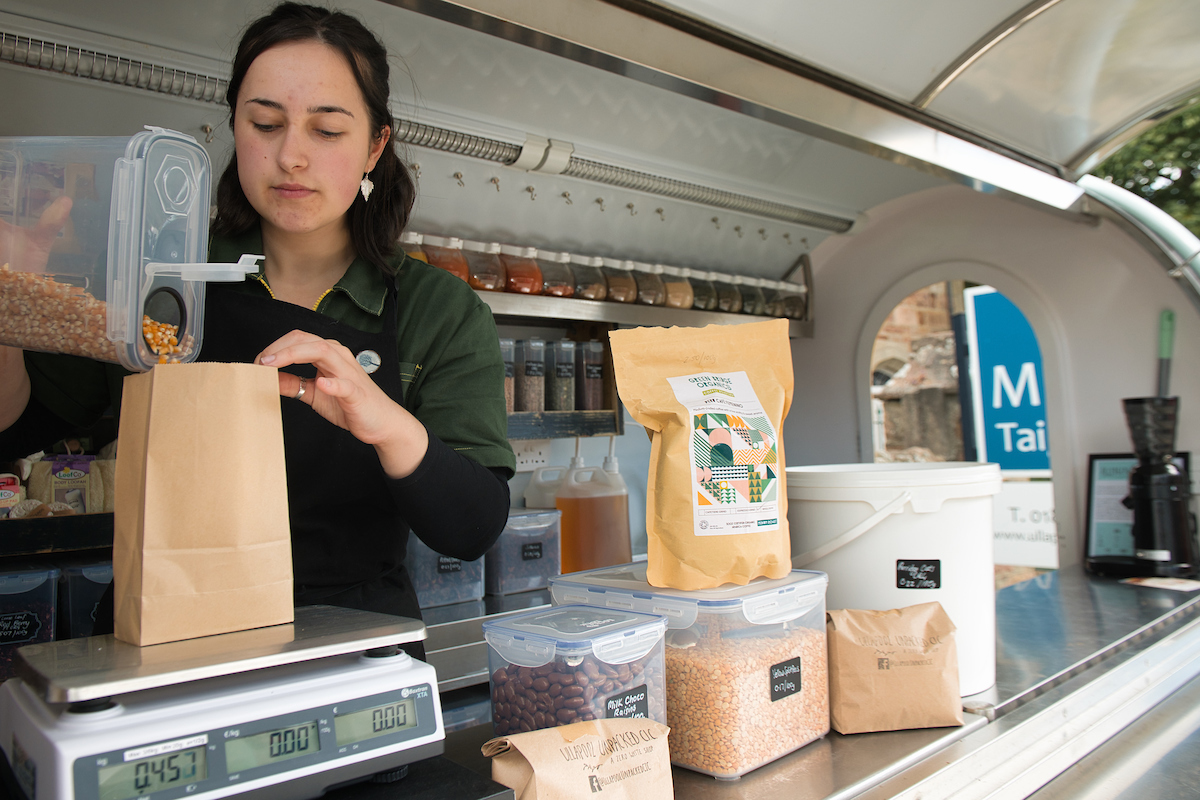 Evie applied to the Social Innovation Challenge after having been a recipient of our Start It funding and start-up support. She has since also been successful in securing Build It funding.
Ullapool Unpacked CIC wants to expand upon its existing service, which is a small refill trailer, and open a bigger refill shop and Community Climate Hub. They currently stock 100 products in their Refill Trailer. In the shop, Evie plans to triple this range stocking items including dried foods, oils, vinegar, chilled and frozen products, cleaning liquids, local produce, and sustainable living items. All of these items will be in a refill format and plastic free, where people bring their own containers.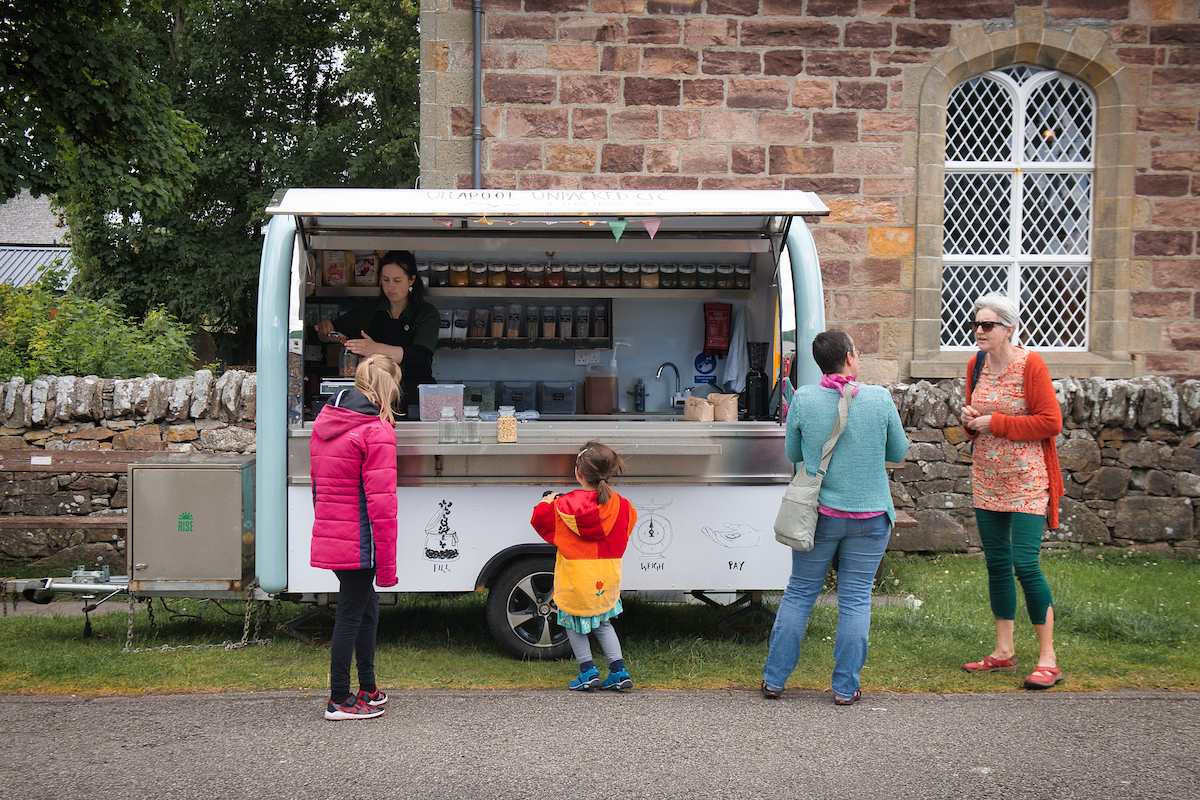 Evie sees The Community Climate Hub side of the enterprise as offering educational workshops and events around sustainability and providing a space for food preservation and mending. Areas she wants to cover include reusable period products, how to make your own plant milk, how to compost, upcycling and material mending.
So far, Ullapool Unpacked CIC has sold over 240kg of loose dried foods, saving 960 single-use plastic bags. In total this equates to roughly 14kg of plastic saved from landfill, or 84kg of carbon emissions. By opening a full refill shop Evie hopes to have an even bigger social and environmental impact.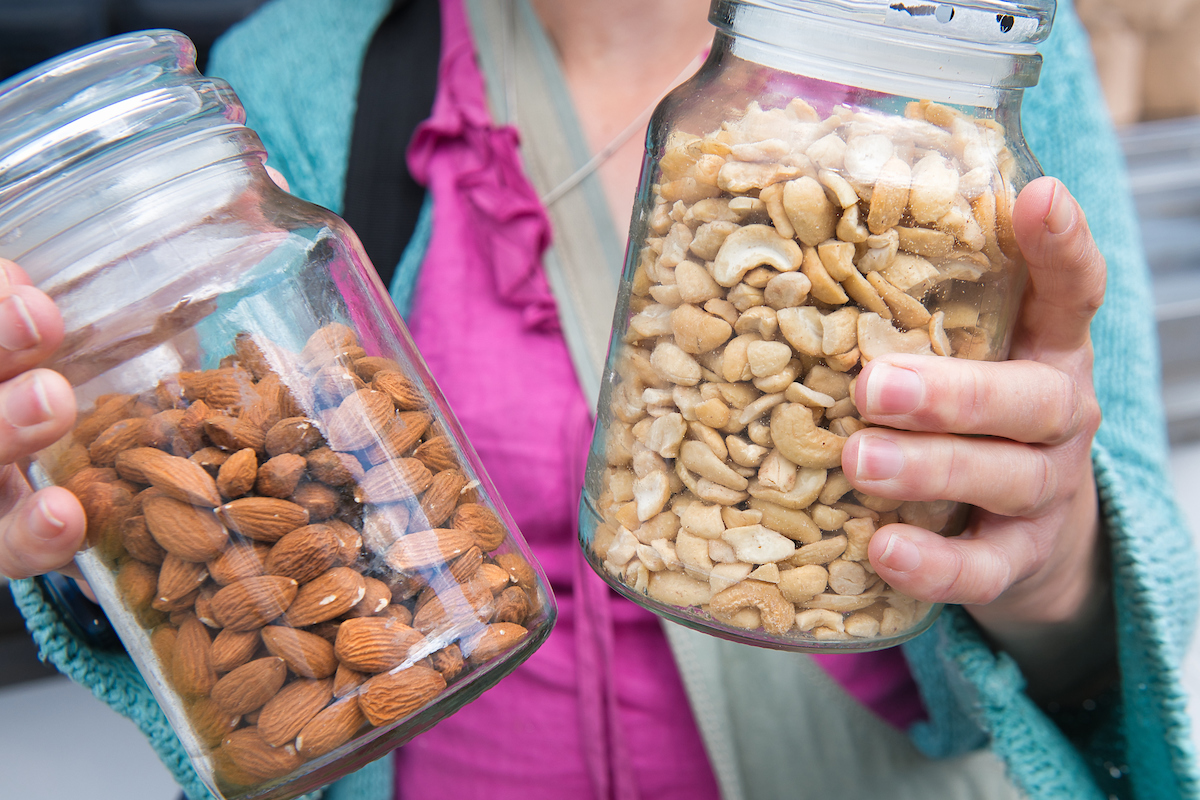 Evie has found that her community is keen to support local, independent and charitable organisations where they can. Besides offering a more personal shopping experience, Evie believes that her enterprise is popular because her customers can see the good it is doing for the community and the planet.