Social Enterprise ScrapAntics create giant whale sculpture from recycled materials for COP26
Exciting project involving local school children raises awareness of plastic pollution and sustainability.
Dundee City Council approached ScrapAntics in 2020, asking them to make a giant whale sculpture for the
2021 United Nations Climate Change Conference, also known as COP26, which is scheduled to be held in
Glasgow, November 2021.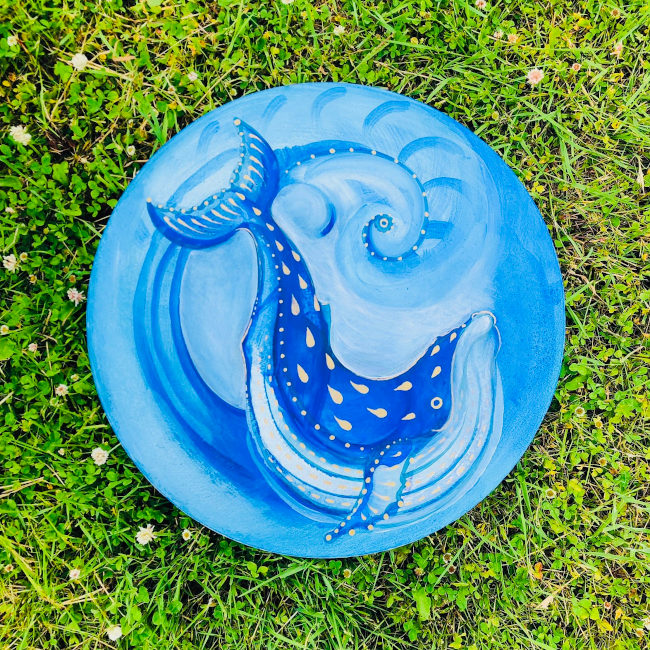 By involving local schools in the creation of the whale, they aim to demonstrate how young people can be
part of the solution, enabling the children to take responsibility for their environment and show how we can
all be proactive in helping our sea life.
The whale has a very strong connection with Dundee both through the city's river connection and the Tay
whale, which is on display in the McManus Gallery. COP26 is focused around humanities' impact on nature
and our project is bringing an awareness of the way that plastic impacts our sea life, particularly the use of
plastic bags. Whales quite often mistake plastic bags for jellyfish and ingest them, which they can end up
dying from.
ScrapAntics, in close partnership with local illustrator and designer Kitchimama, will work with primary 6 and
7 students from Rosebank, St Mary's, Craigbarns and St Pius RC primary schools over the summer. Pupils
will up-cycle the plastics they collect into accompanying jellyfish and embellishments for the whale, which
will be over 10 foot in size and created from recycled materials. Children will also be invited to take part in
local beach clean ups, raising an awareness of what we can all do in our spare time to help our environment.
Rio Moore, Creative Coordinator for ScrapAntics and the artist behind Kitchimama explains,
Our project is creating an important conversation with the children and our community as a whole, about our use ofplastics, making ethical choices and how our actions impact the planet's future.
STV will be capturing different stages of the project and the public may even be able to come and see the
whale being created! The project culminates in September/October when the finished whale and jellyfish
will be revealed to the public in an exciting public event yet to be announced.
Find out more about Scrapantics on our Case Study Page, visit their website, and check their social media!